About Cynthia
I am a Life Coach, Psychotherapist, and Hypnotherapist specializing in life purpose clarity and achievement. I have a deep concern for social and environmental issues and feel most on-purpose serving those who want to make the world a better place. I have also authored the forthcoming book, The Ultimate Life Purpose Workbook.
I explored many different vocational avenues before I was able to come fully into alignment with my purpose. I thought that I had finally found my calling when I pursued my dream of becoming a Psychotherapist in 2006. I developed deep connections with my clients and the work was very meaningful to me. However, after several years, it felt like something was missing.

As a result, I began studying life purpose discovery processes. I was finally able to pinpoint that the core of my purpose is about joy, healing and making a difference. That realization brought into focus the reasons I felt conflicted about my role as a therapist. I loved the healing aspect of therapy, which allowed me to make a difference in my clients' lives. However, I wanted to create a much bigger difference, especially given the state of our world. I also longed for joy to play a much greater role in my work.
Clarifying my purpose allowed me to see that helping my clients foster joy and connect to a bigger vision for their lives would feed my soul, as well as create optimal results. I also realized that adding Life Purpose Coaching to my repertoire would allow me to experience more of all three aspects of my purpose: joy, healing and making a difference. I get to help people create more joy-filled lives, heal what holds them back, and make the difference they were born to make. I've never been more excited to wake up in the morning!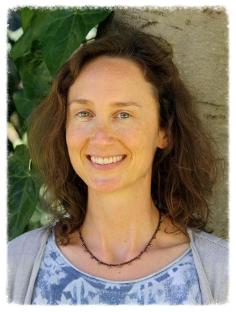 Cynthia Baker, LMFT
Life Purpose Coach
Hypnotherapist
Other Things You Might Like to Know About Me
I've learned that no matter how impossible something seems, even with a mountain of evidence to back up that perspective, we never really know until we try.
When I get to the end of my life, I want to high-five the angels. (I borrowed that from Oprah.)
I've had my share of losses, but gained acceptance and faith, which have been invaluable.
Even though I'm shy, I'm not shy on the dance floor even when I'm the only one on it.
People often tell me that I have a calming effect on them, so much so that my husband sometimes refers to me as human Valium.
When I was little I wanted to be a surgeon, like my dad. Instead, I ended up helping people heal and transform in a different way.
I was born three weeks late on my mom's birthday. Since then, I've learned not to take my sweet time getting out of my comfort zone.
As a teenager, I fantasized about how many books I could read if I was in solitary confinement (even though I was aware it might entail other drawbacks). Fortunately, this didn't lead to any criminal behavior. I'm still a voracious reader of non-fiction: memoir, self-help, spirituality, mind-body healing, and all things coaching.
Qualifications
LMFT, License #85465
MA, Psychology
BA, Psychology
Life Coach Certification
Hypnotherapist Certification